I am so excited to share yet another boudoir beauty with you guys!
Miss Beth exudes confidence, sensuality, and a bold gaze to top it all off.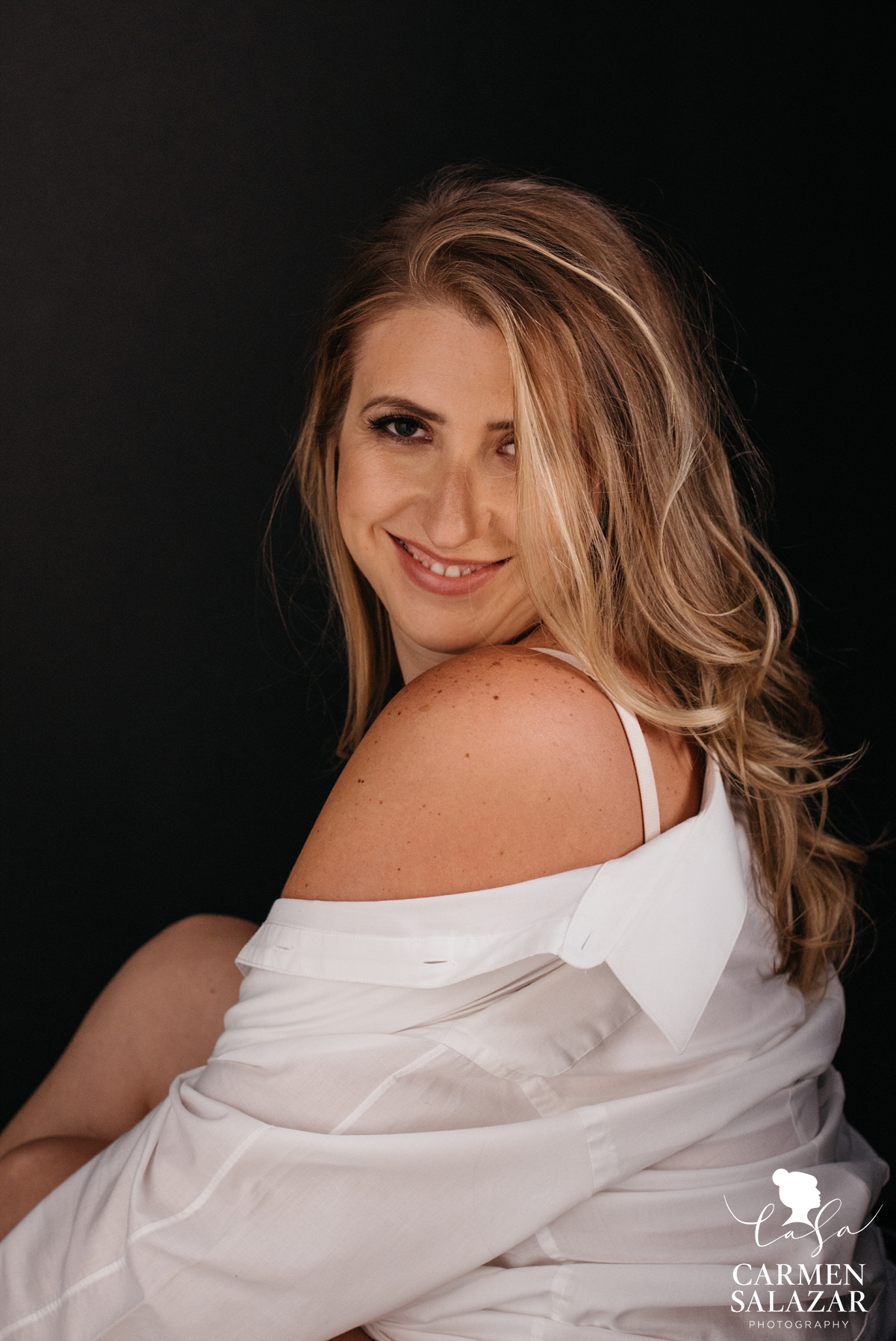 Beth had a blast getting ready and all dolled up for the shoot. Sometimes picking out some beautiful clothes and getting beauty treatments is all we really need to give us that fire to bring out our sexy side.
She wanted to surprise her husband for their anniversary as well as, taking a moment to celebrate her body as a mother.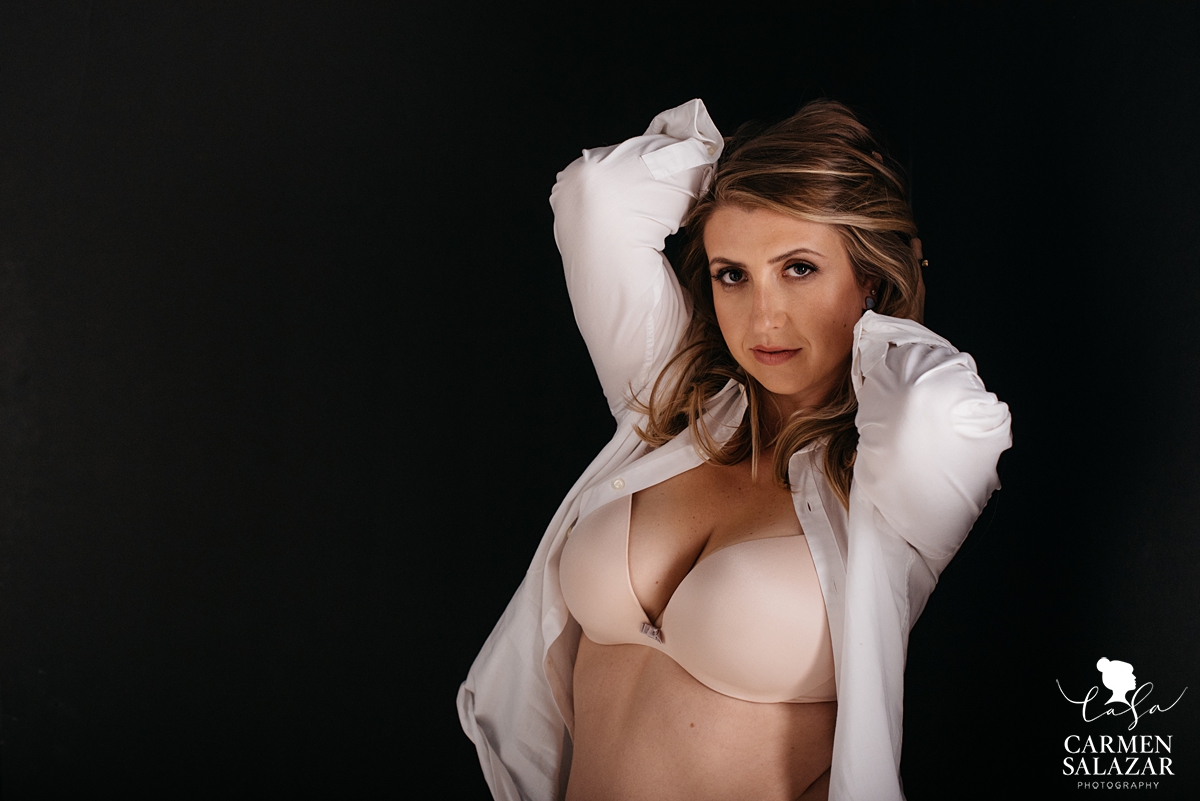 As a mother, Beth wants to model healthy practices for her daughter. With her new curves she makes a point to be careful and more self-caring when speaking of her body image. What an empowering and valuable way to instill self-confidence and love to her daughter!
That is exactly what boudoir sessions are all about: empowerment, confidence and shining a light on the beauty we hold as women.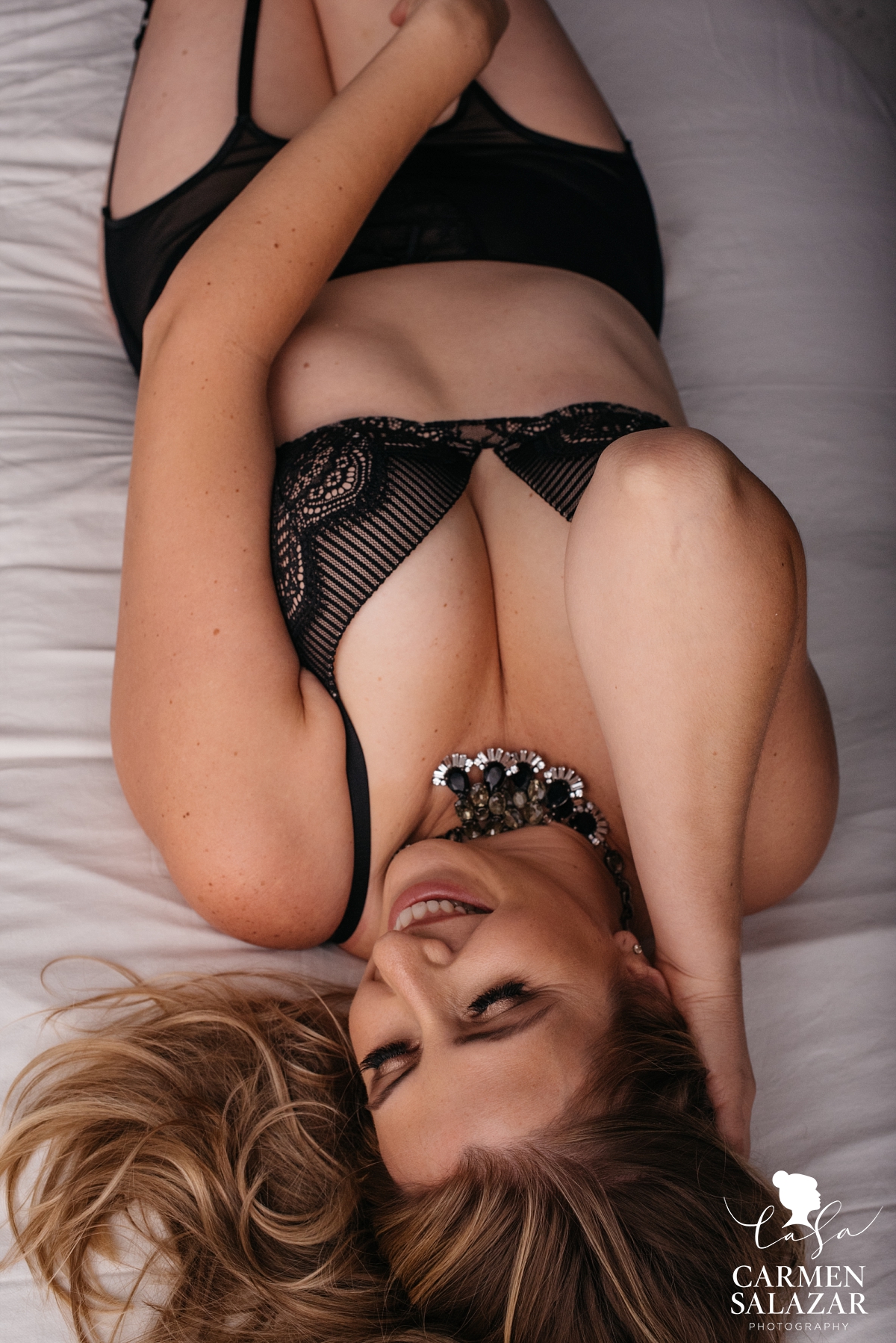 The winning moment is the smiling shot where you can't help but be overjoyed in the skin you're in! How empowering and valuable is that moment and reminder; that you are lovely and sexy so, flaunt it!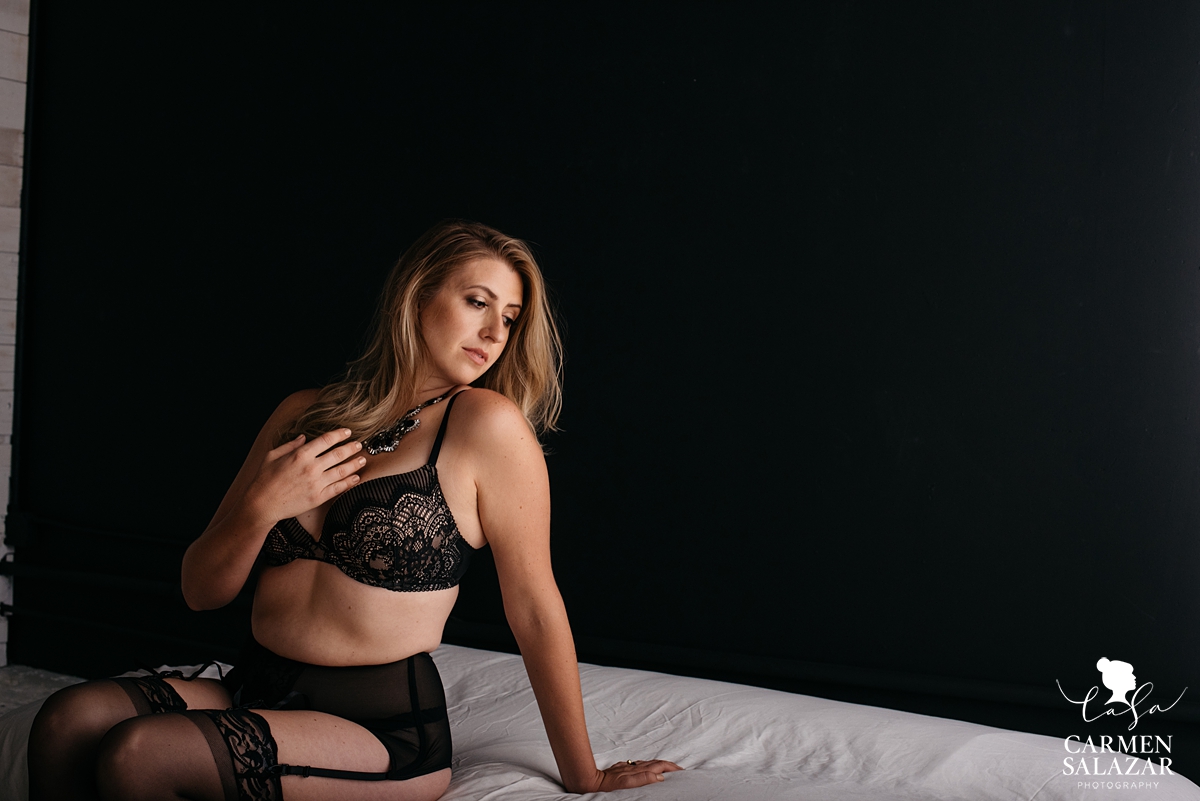 Beth is about to try for a second child and she wanted to savor the few short months she has when her body is just hers; not breastfeeding and not pregnant.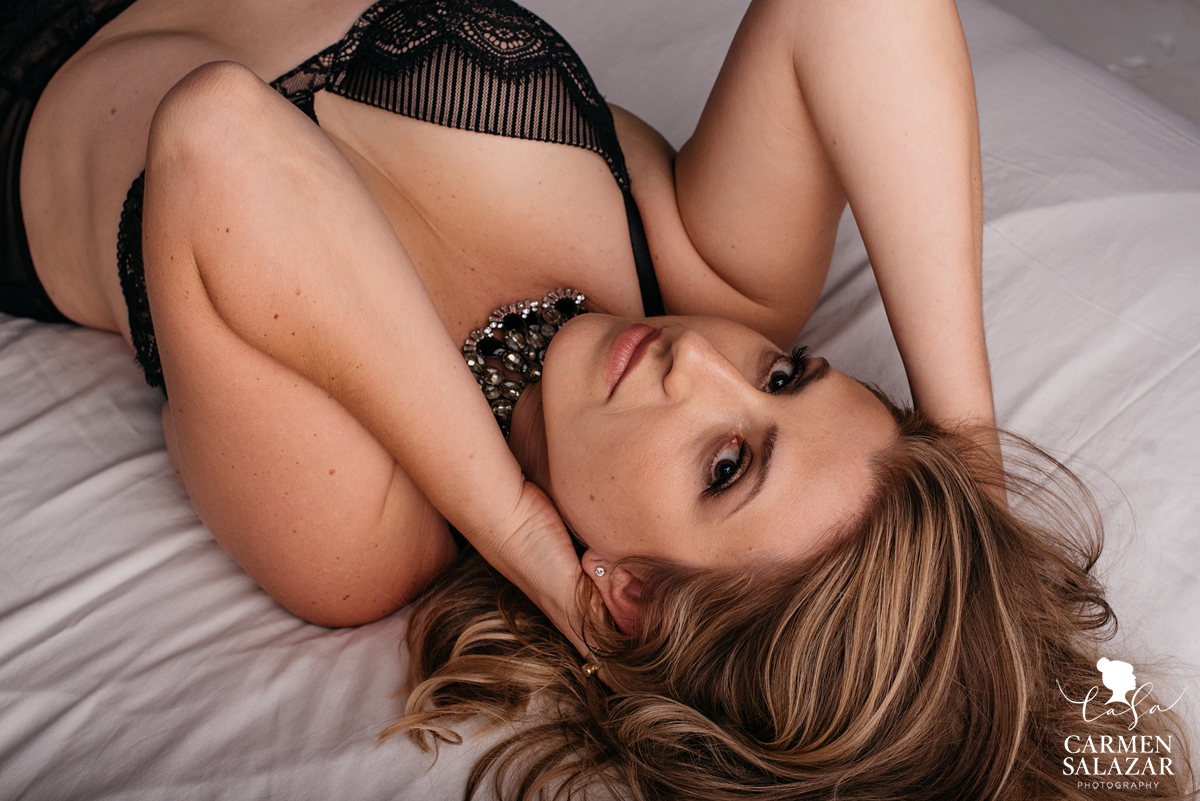 Beth loves her chest and her legs and loved being able to show them off. I love the sparkle of her jewelry that added some extra zest to her outfit which accentuated her favorite features.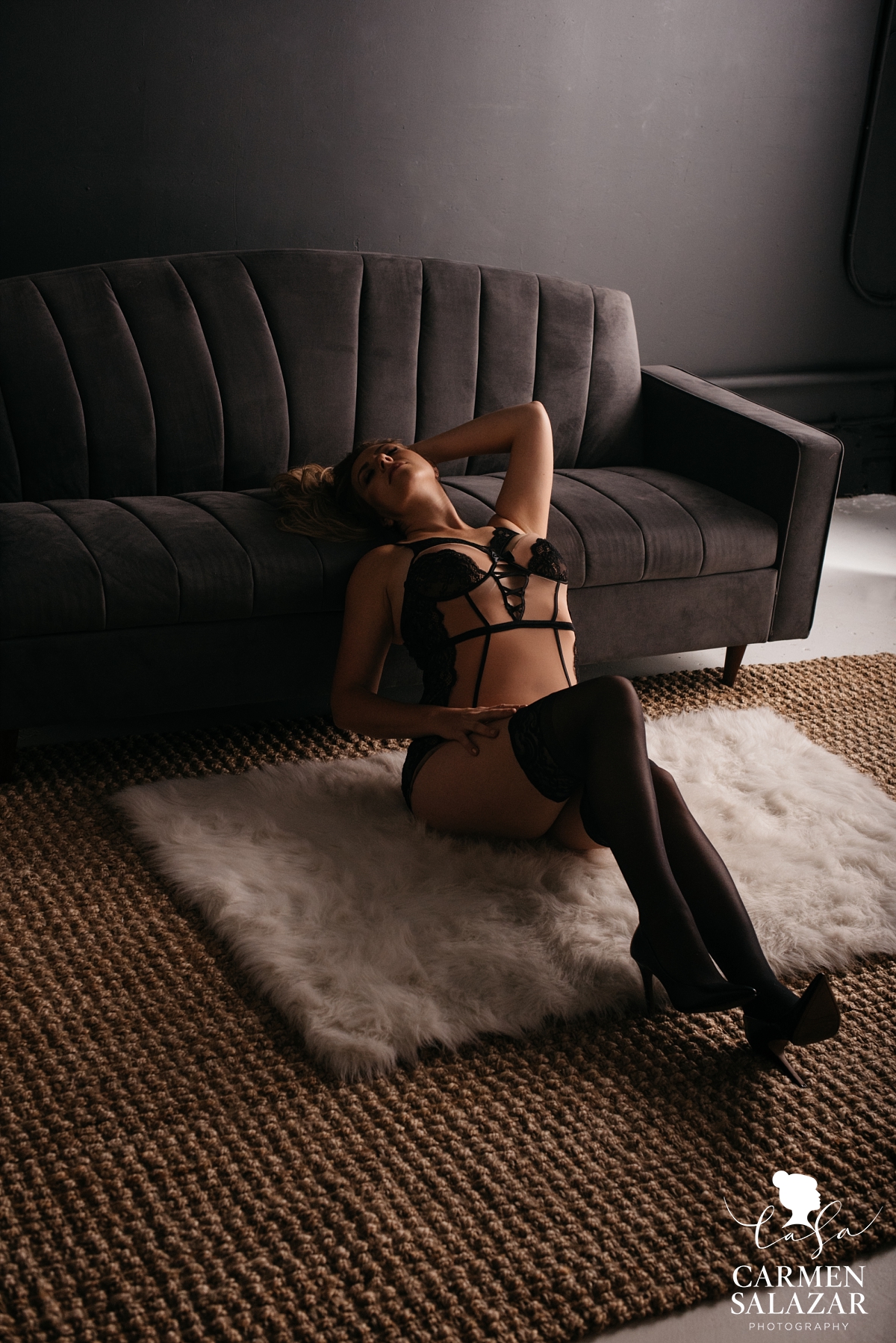 The thigh highs and stilettos emphasized her gorgeous long legs and made them look like they go on for days!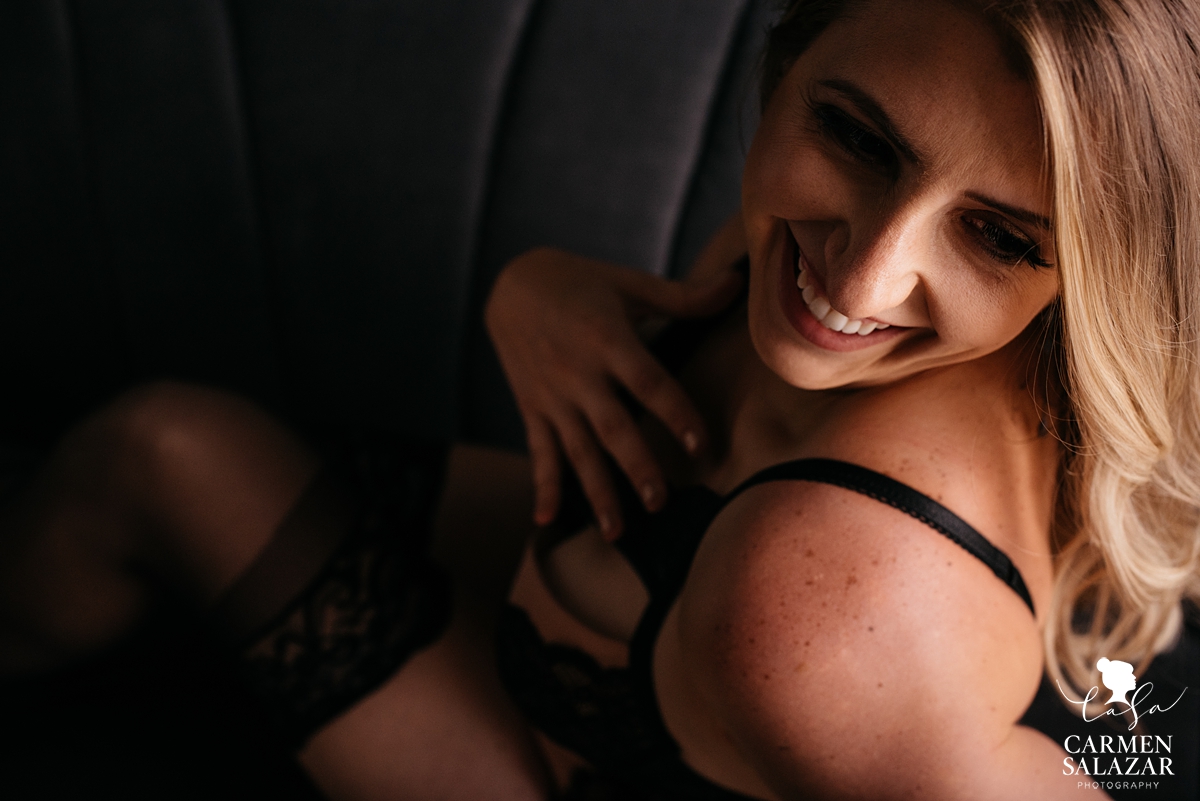 I still can't get over the confidence and beauty that radiates from her smile!
PS… The black lace and confident smile reminds me of the body positive boudoir session I did recently. It was all about confidence, empowerment and loving your body; all the best parts of boudoir sessions and I can't wait for more empowering sessions!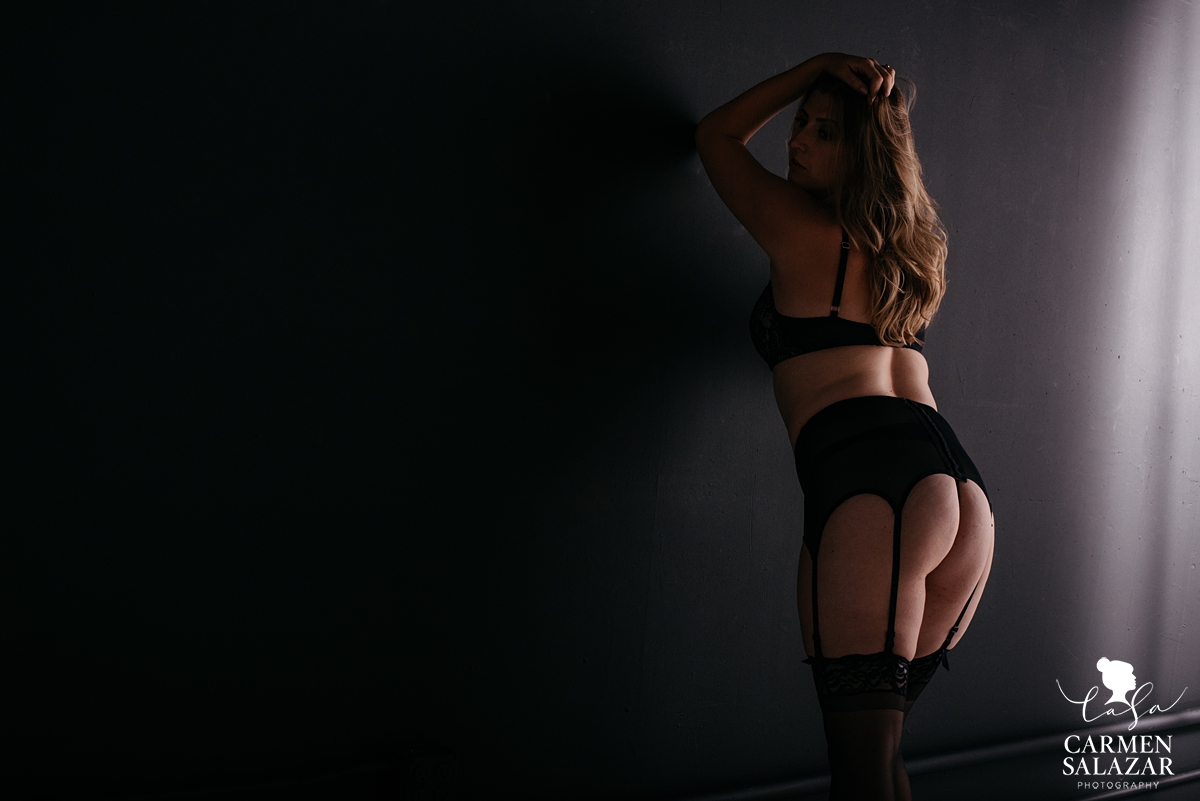 I love this sensual shot of her long legs and her husbands favorite feature: her hips. I can't get over the way this sexy black ensemble accentuates every curve on Beth.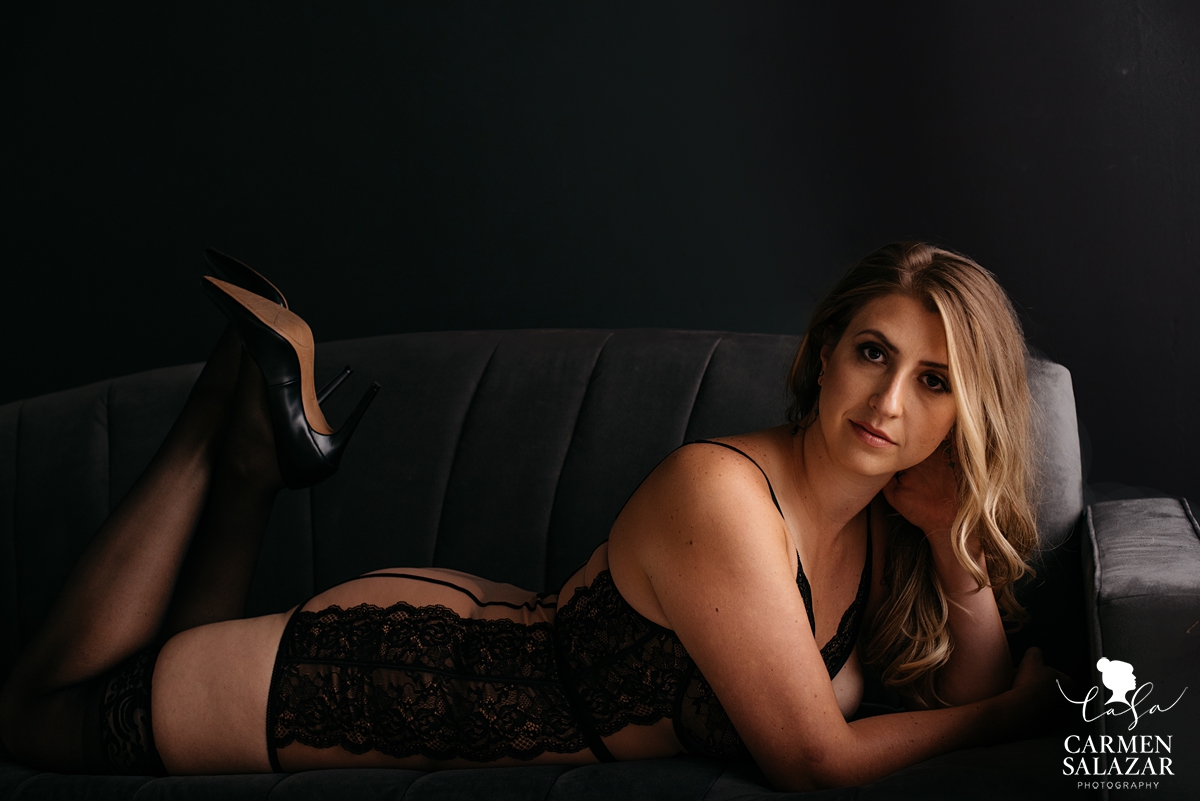 The stilettos add that extra bit of fire to her outfit and I am all for it! Stilettos are my favorite way to feel like a queen… and I mean how could you not, towering over everyone like a long-legged sexy woman?!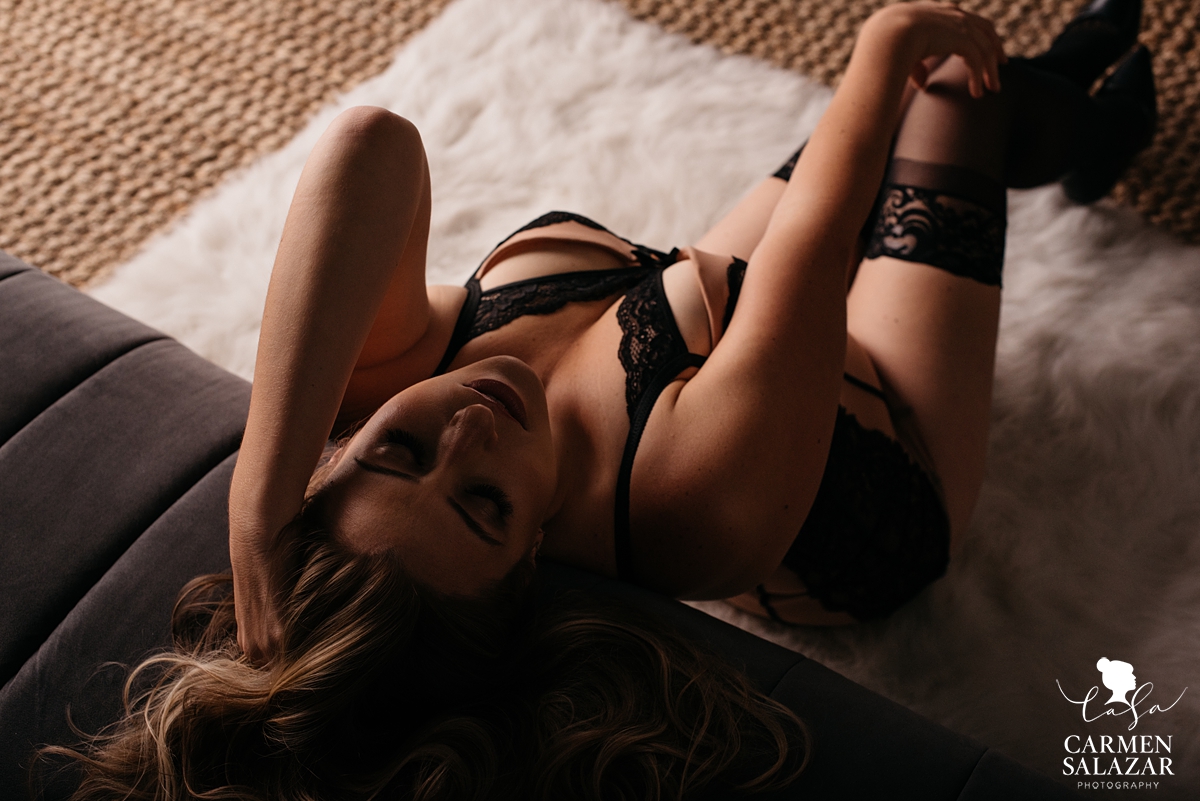 I am so excited for our boudoir beauty, Beth. The thrilling and beautiful journey of motherhood should be celebrated and I am so happy to be a part of this journey!