In my opinion, natural is very sexy.
I was very excited to shoot in my new boudoir studio, but little did I know that our session with Miss Hannah would be so stunning!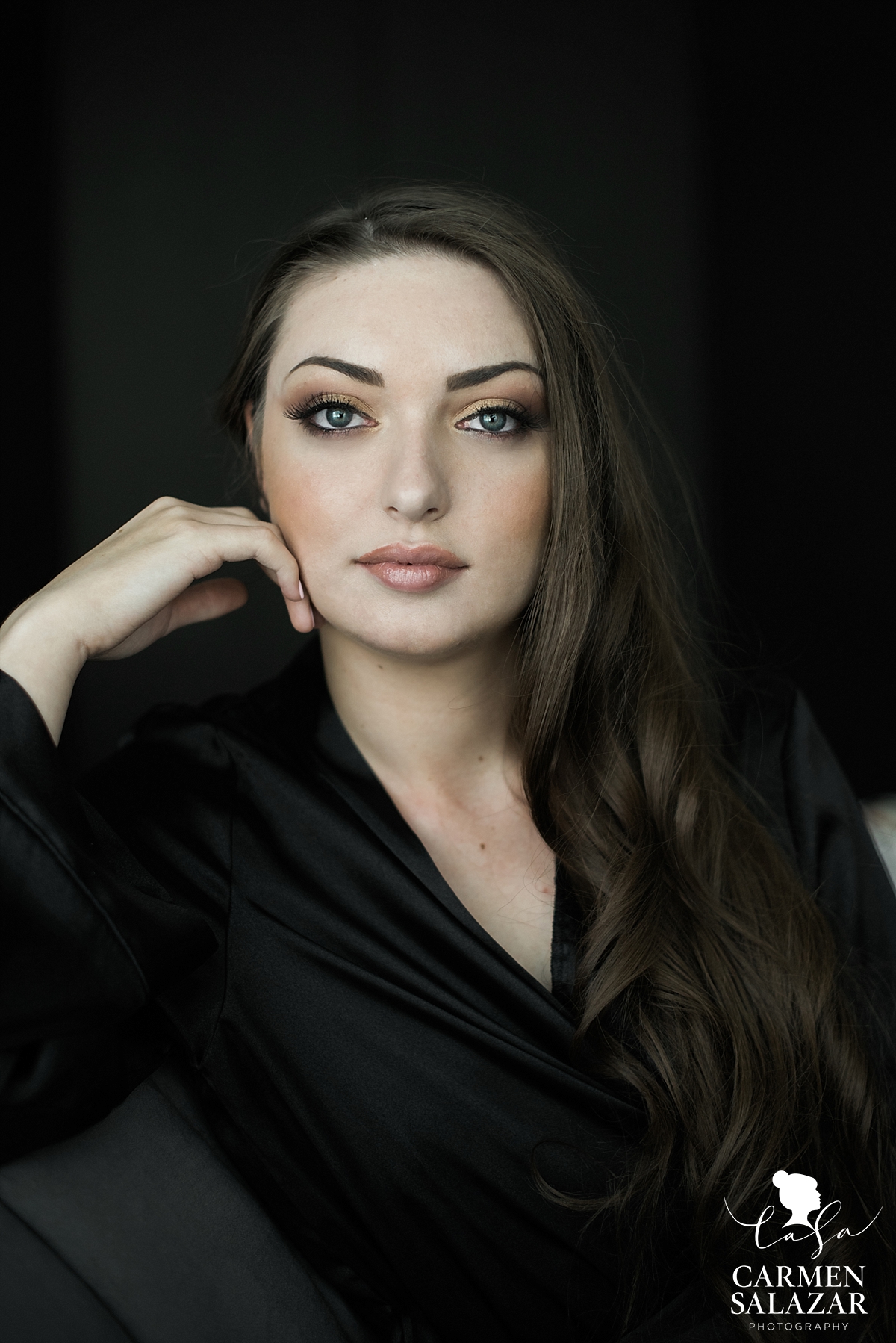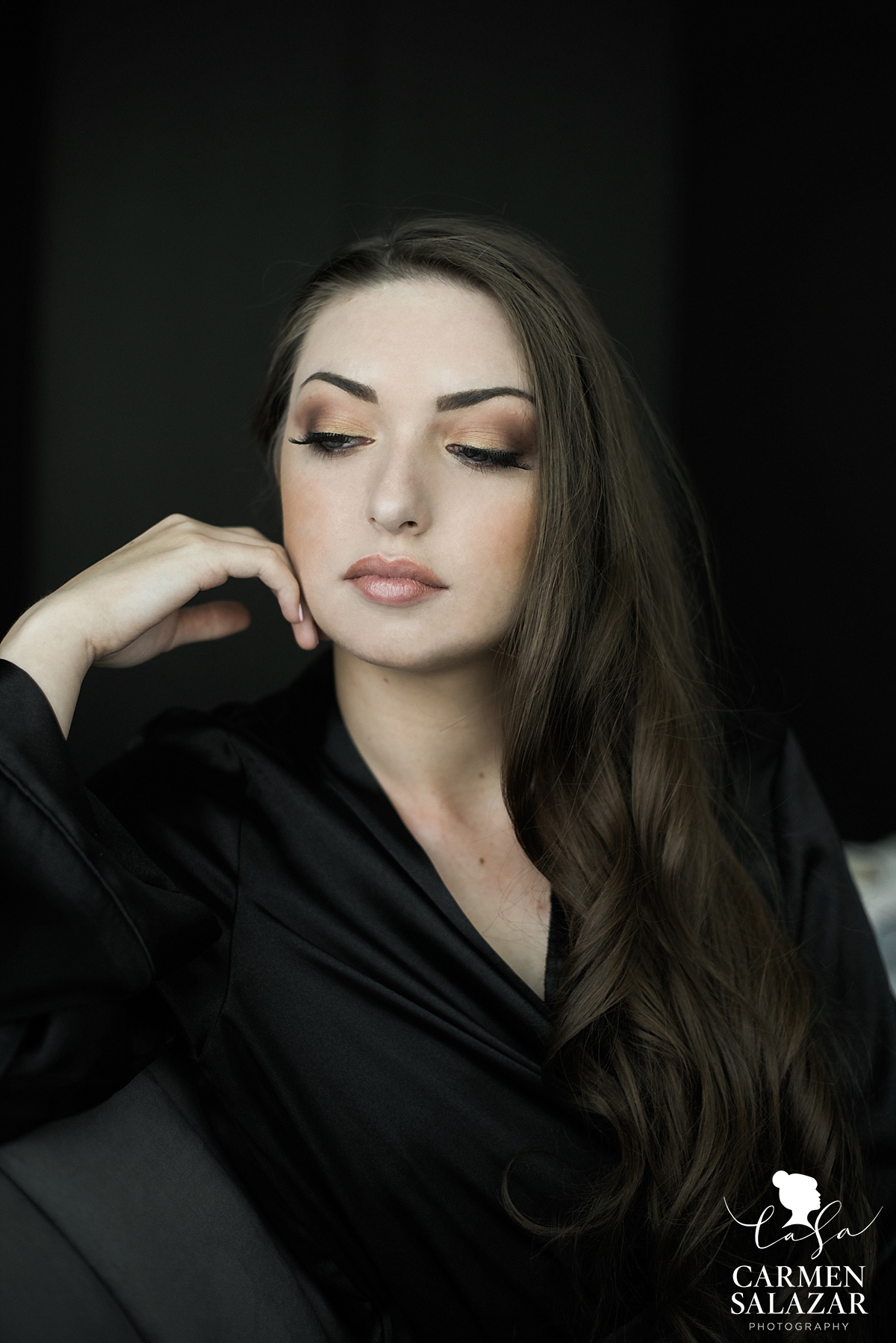 Our boudoir beauty loved the neutral styling of our new studio because she wanted us to create sensually elegant wedding gift for her hubby-to-be.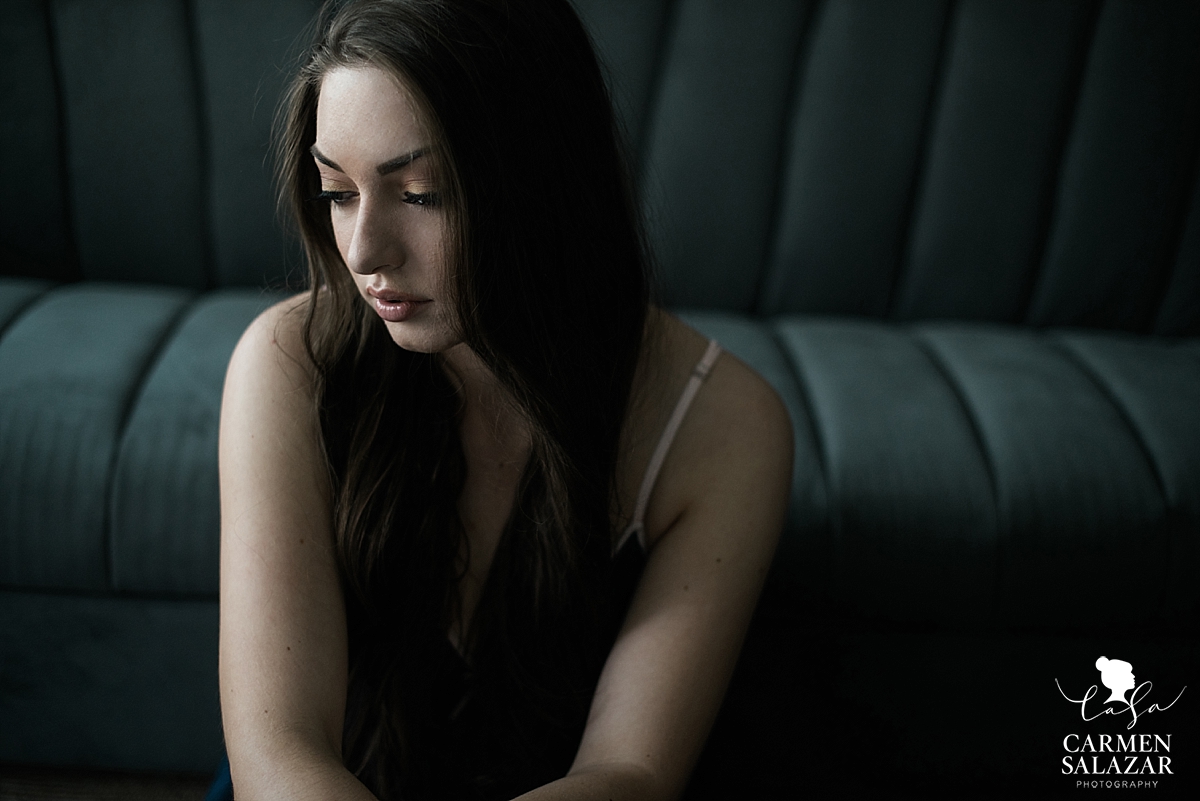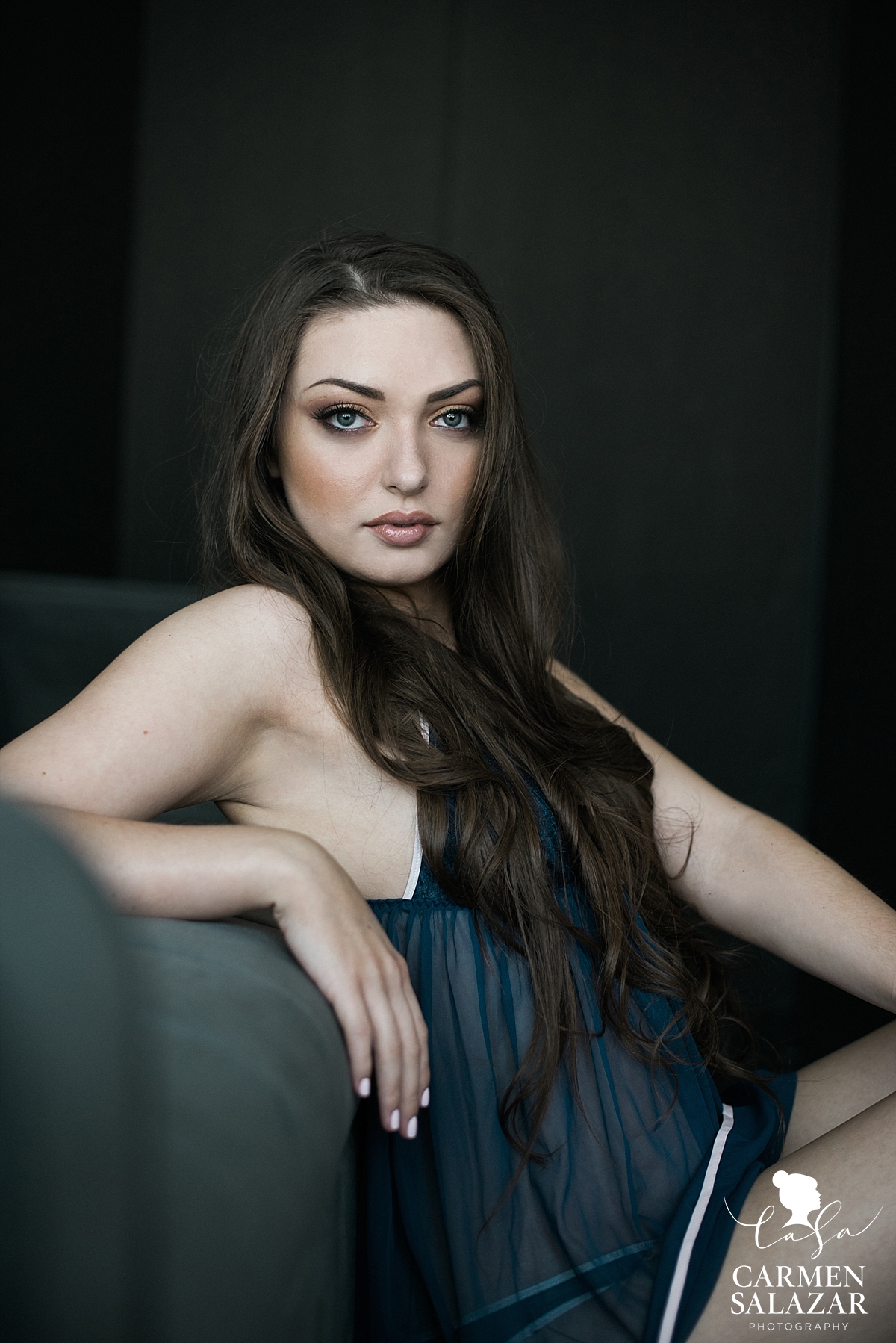 Are you wondering why Miss Hannah's hair is so soft and sexy? It's because she has never, ever, cut or colored it! We were all in amazement!!!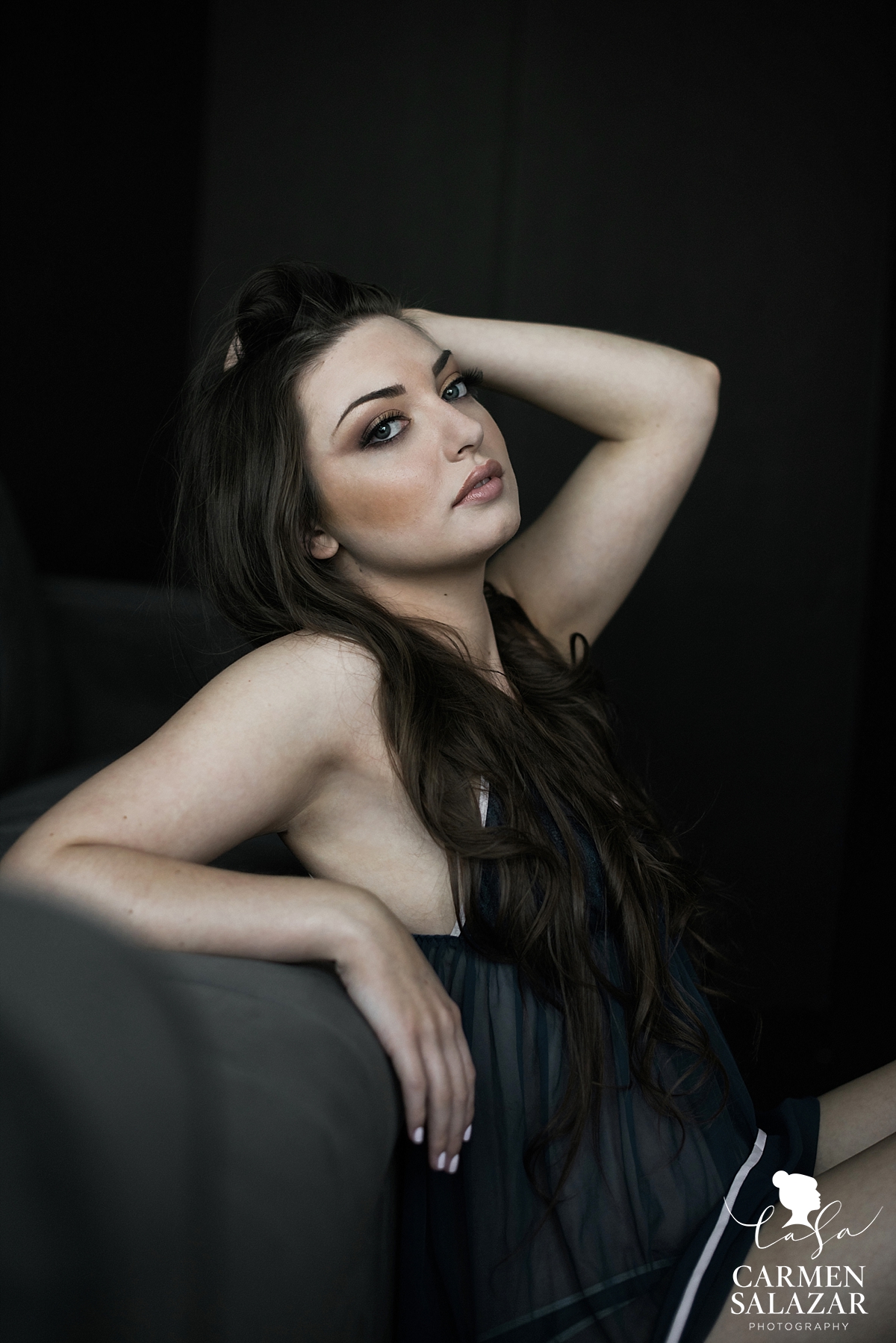 Yes, Hannah's lovely locks are 100% natural. And I always say in boudoir — use what your mama gave you!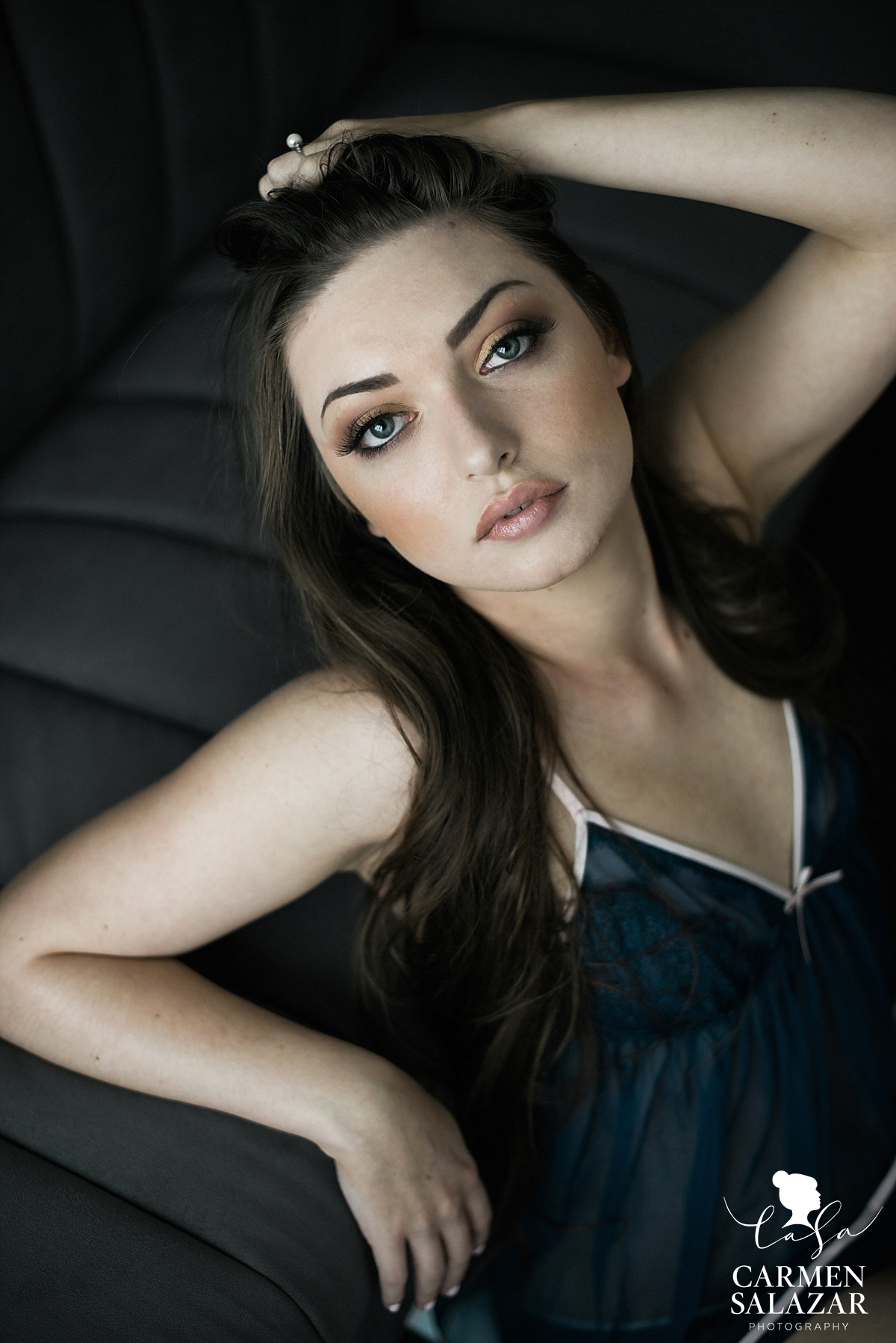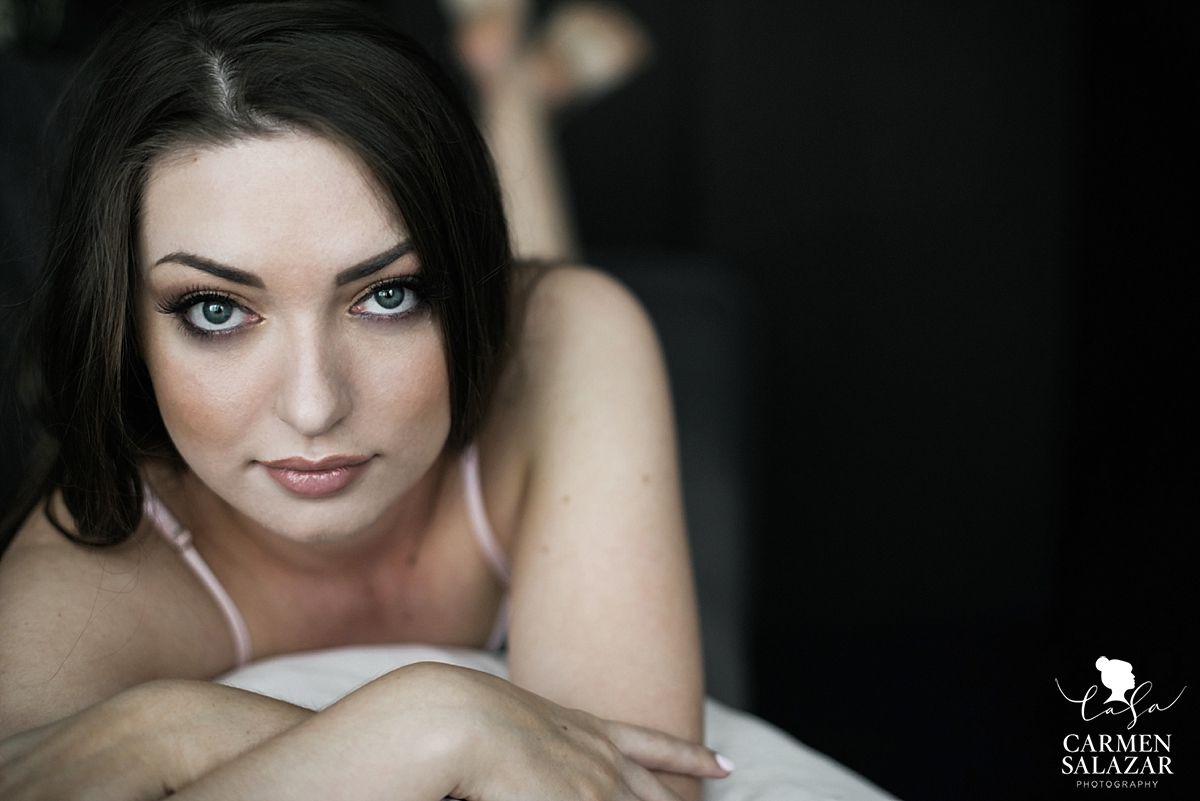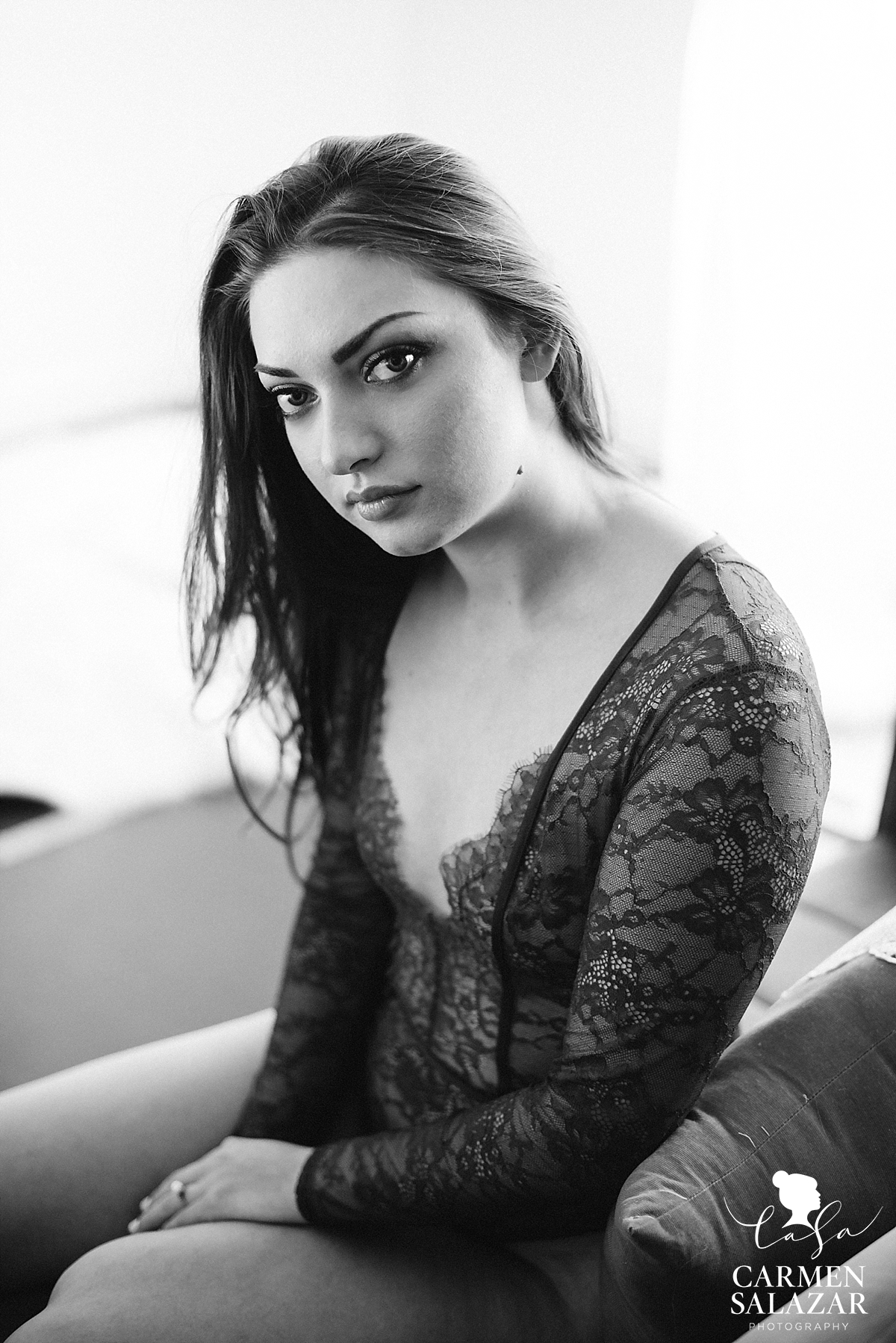 Our bride-to-be was joking about how her hubby doesn't "get" boudoir photos, because he already thinks she looks sexy every day. I think he'll understand after looking at her gorgeous album! Not only is this a sexy gift to him…but an absolute gift to Miss Hannah. She left the studio feeling so empowered and excited about seeing her beautiful album!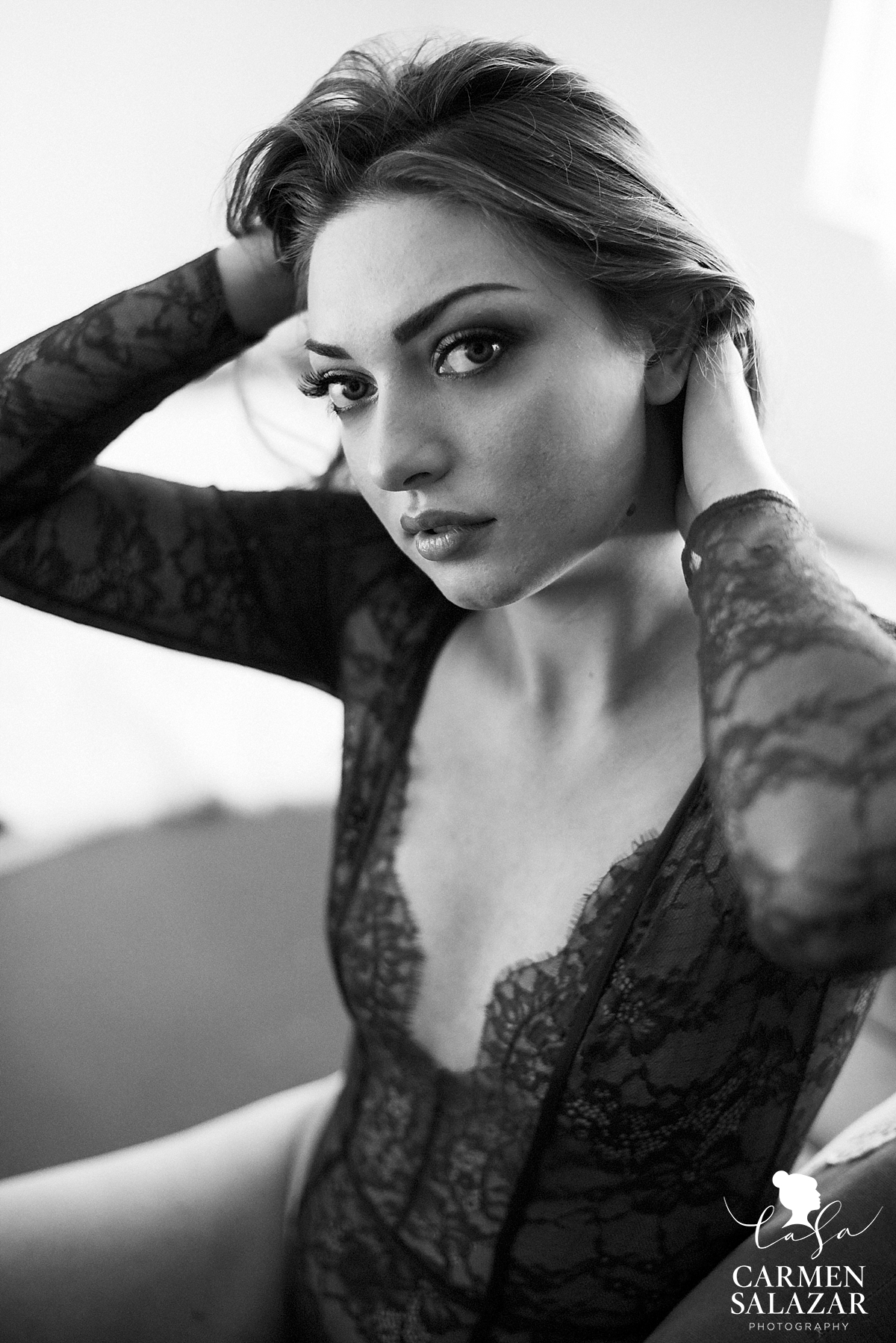 This black and white series were some of my fave from what we captured together. Simple, elegant, graceful, sensual – just stunning!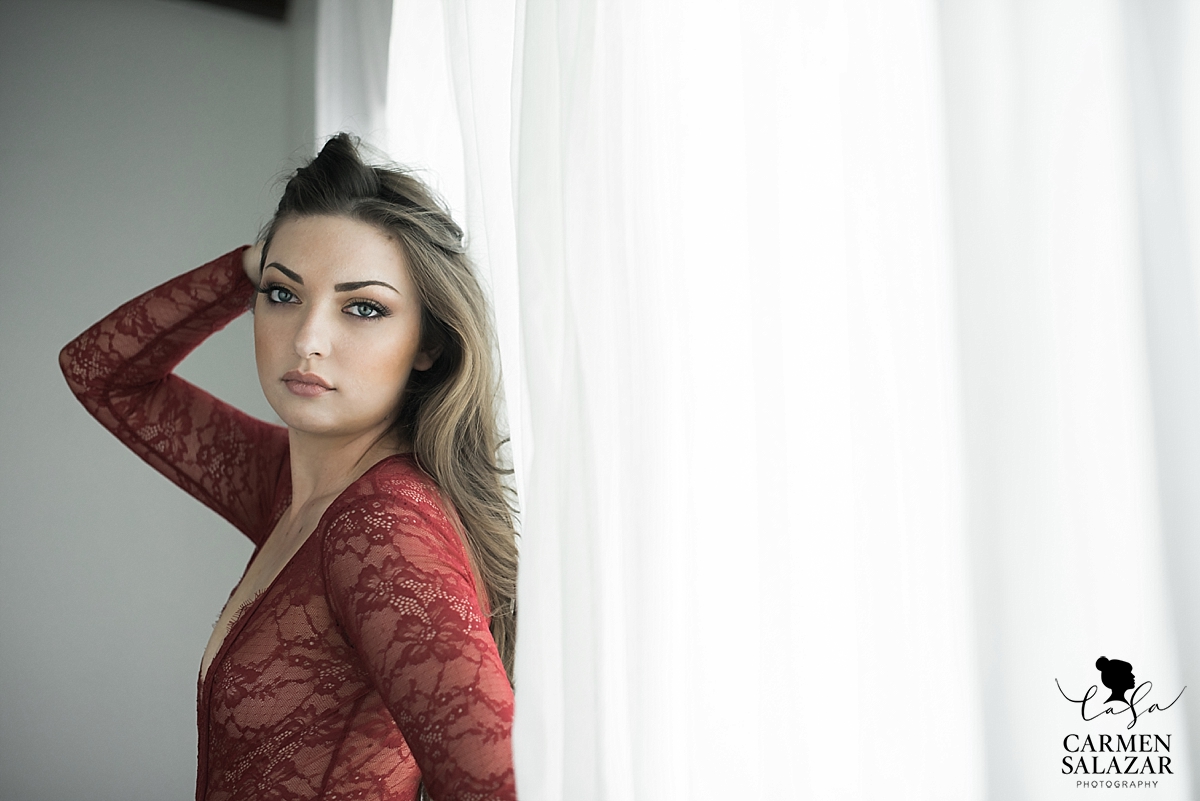 Lots of well wishes for Hannah's big day, and the look on her hubby's face when he gets his wedding gift!