Holy smokes! Miss Nicole is absolutely seductive in her boudoir session. Nicole stuns in a subtle pin-up style with lots of lace and curves for days! She loved the option to add a stylist to her session and highly recommends using one to add the finishing touches to your sultry boudoir look.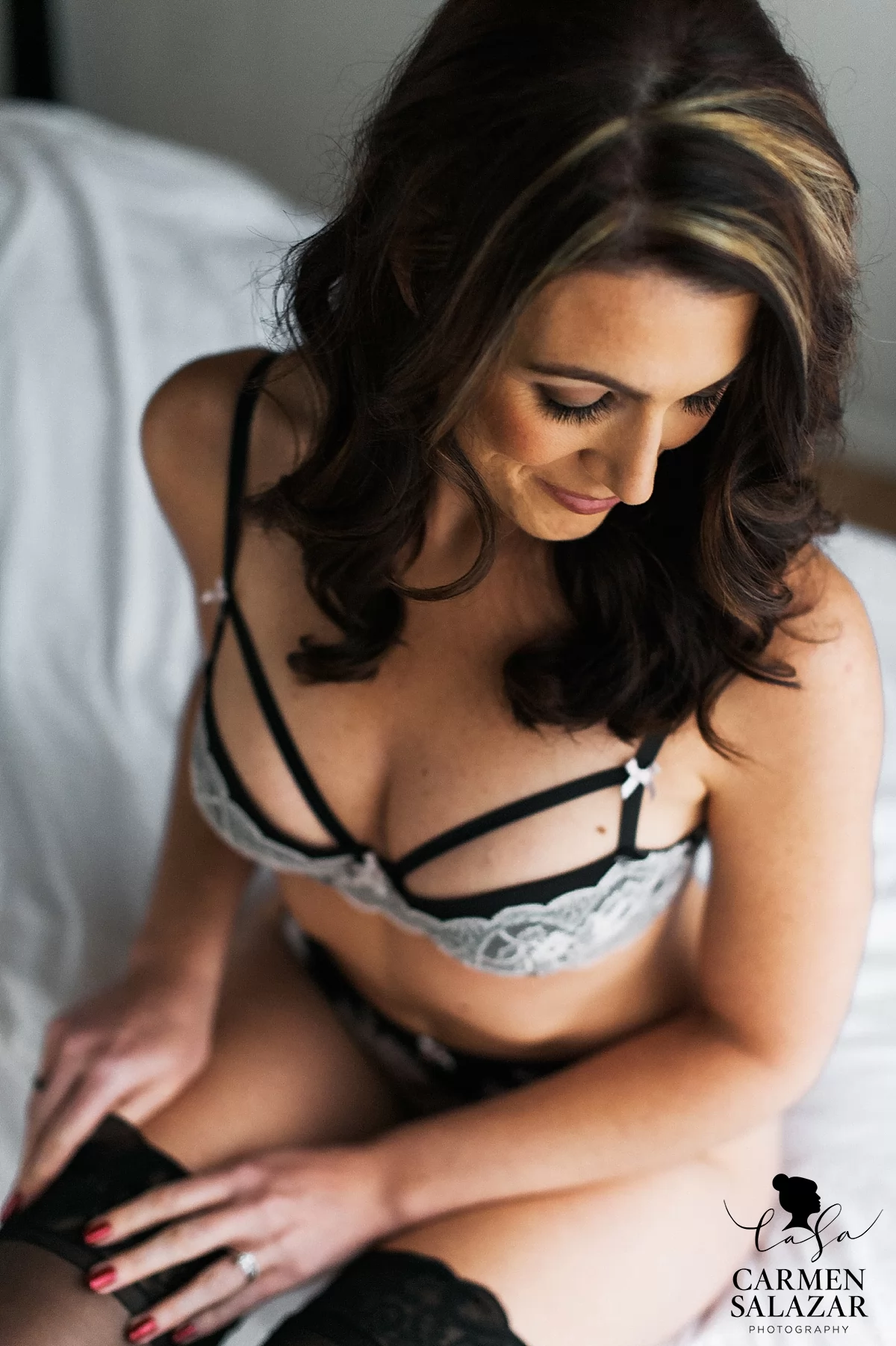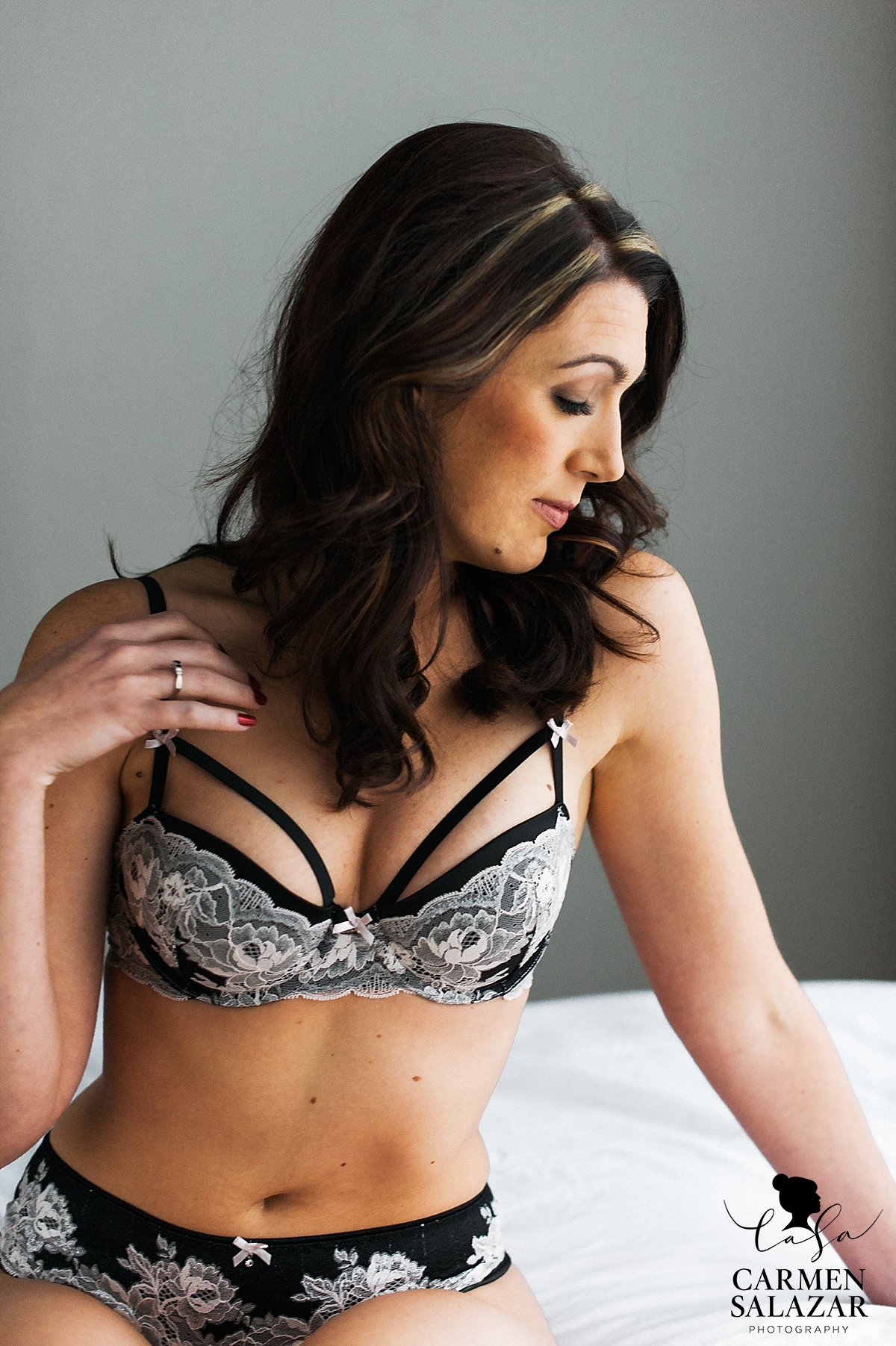 I love the added dimension to Miss Nicole's lingerie — the thin angles against lace highlight the natural beauty of her body and adds a pin-up touch without being too stylized. Black is always a sexy choice for boudoir-wear, it's both flattering and dramatic for a moody boudoir feel.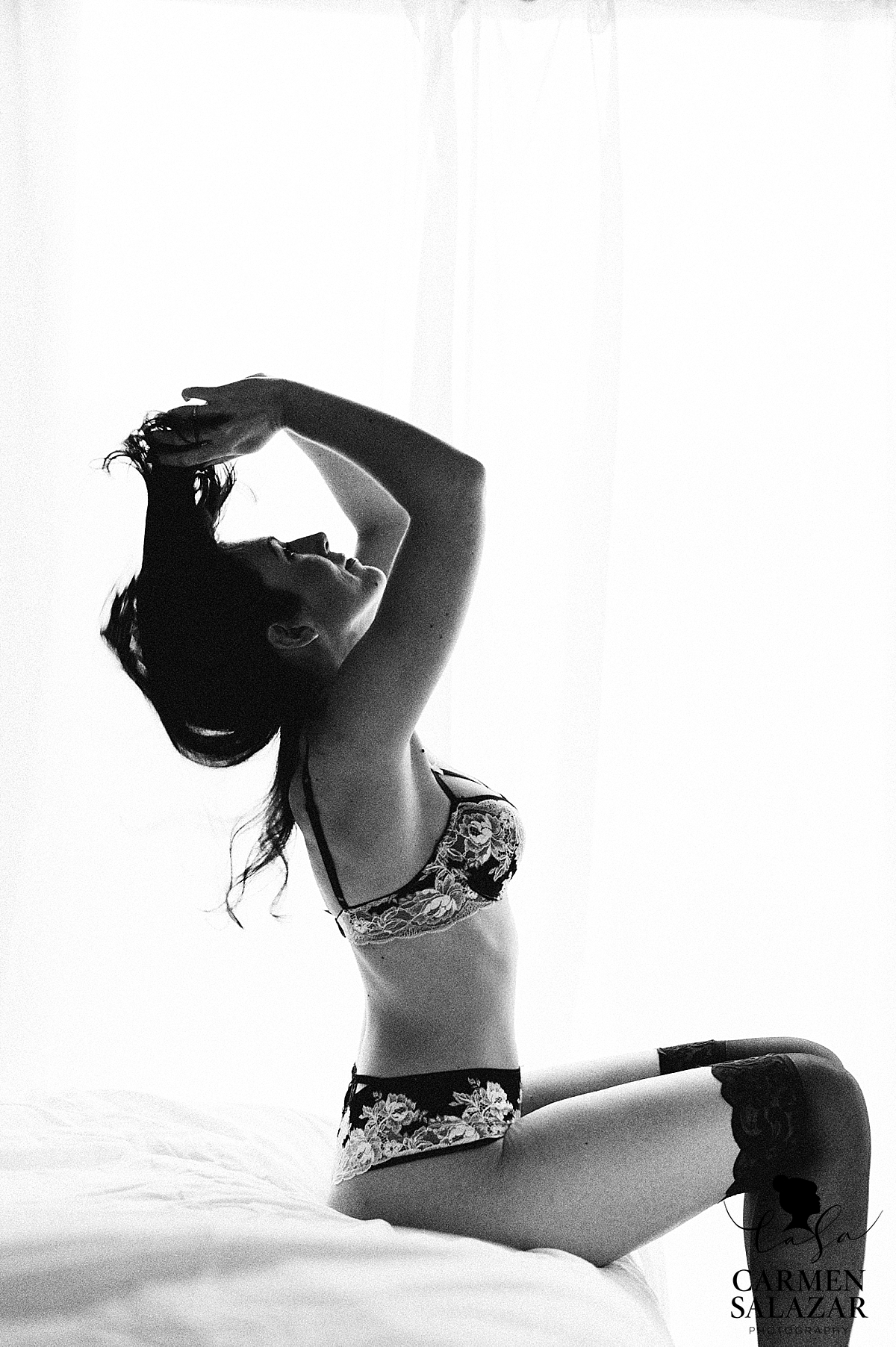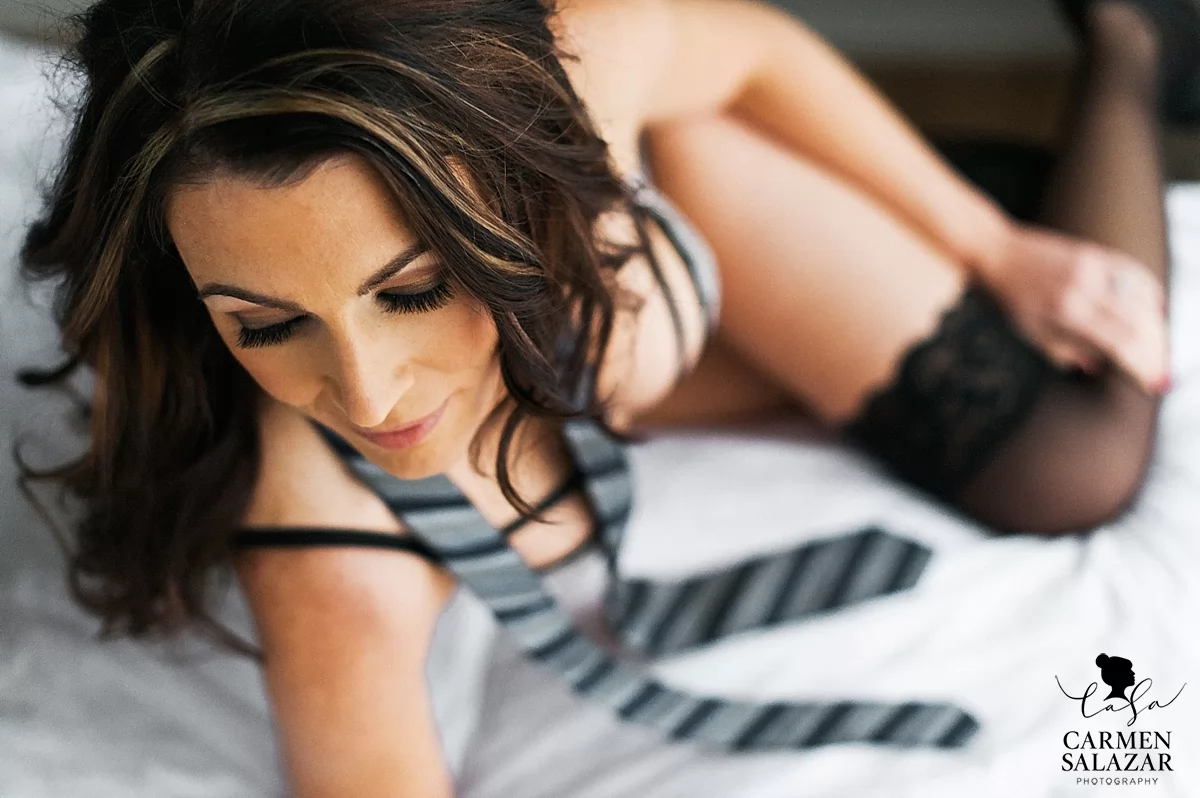 Nicole did her boudoir portraits as a birthday gift to her husband; she wanted to originally do them as the traditional wedding day gift but didn't have enough time. Boudoir is always a fun and sexy gift idea for any occasion.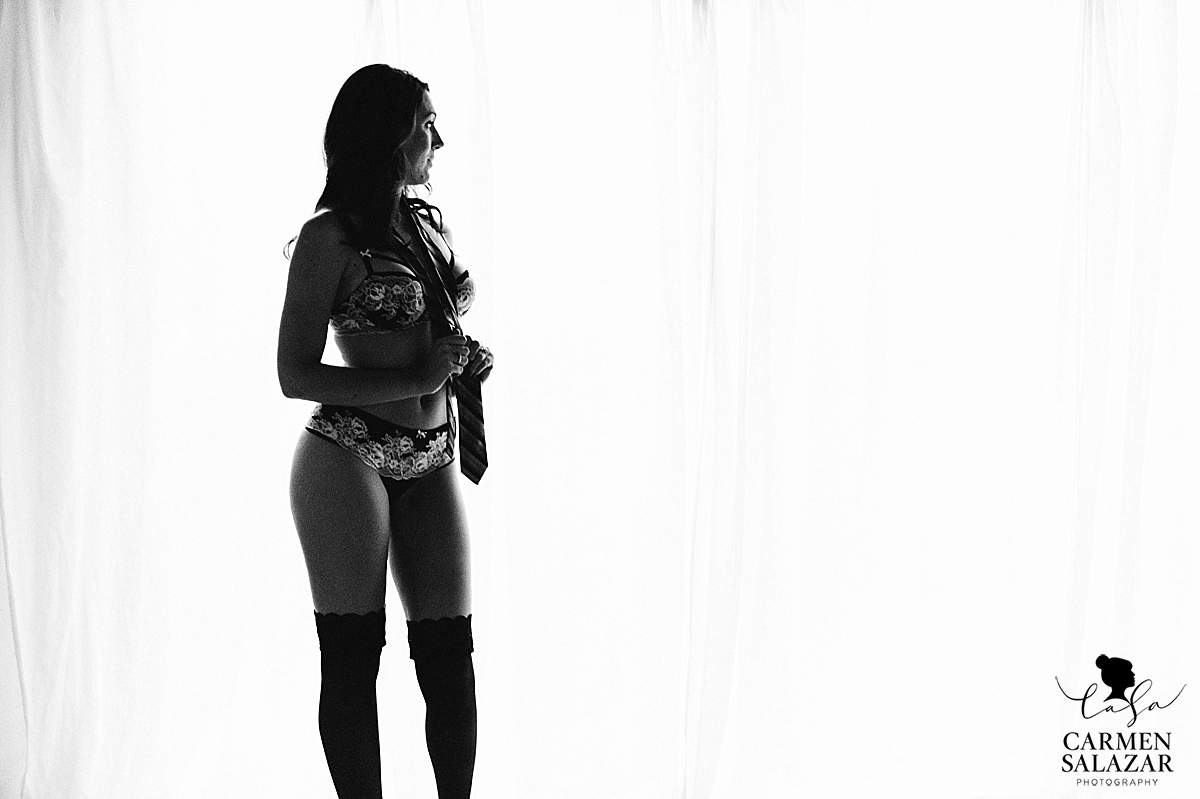 I can't believe this bombshell beauty was nervous about posing for the camera — Miss Nicole is simply too gorgeous!